Commercio.Network previews Namirial Clickwrap™ at #Cosmoverse Medellin Colombia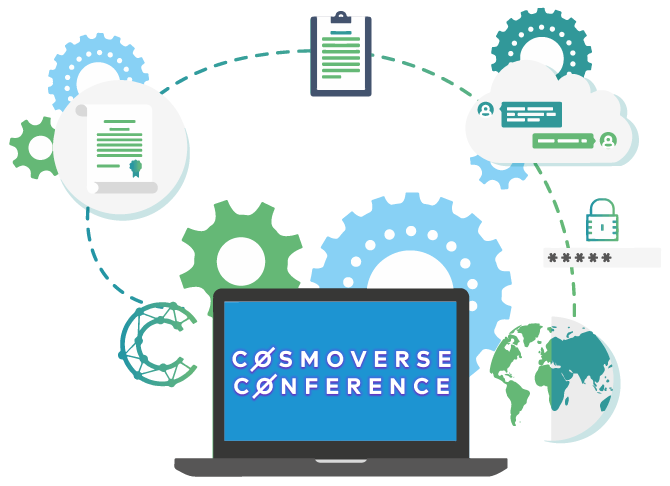 Commercio.Network, one of Europe's most innovative companies in the field of #Blockchain, attended the #CosmoverseConference, held in #Medellin, Colombia, on 26-28 September 2022.
Enrico Talin President and Co-Founder of Commercio.Network talked about the history and innovation in Commercio.Network so far:
– e-Identity: Privacy-preserving identity management with sovereign identity through Blockchain.
– e-Signature: The management of simple  electronic signatures through the Blockchain.
– e-Delivery: The certified delivery of documents and proof of their existence through the Blockchain.
– eKYC (anti-money laundering… mandatory for hosted wallets).
– eMint (Creation of CW20 and CW721 tokens with Cosmowasm + IBC)
These are the 5 NATIVE Cøsmos SDK modules to enable our target application:
Tokenisation of assets in the real world (AKA RealFi to tokenize anything anywhere).
Enrico Talin also previewed  Namirial's, ClickWrap™ project:
This is a SaaS solution to collect consents for terms of service (TOS), privacy policy or any other online agreement.
Namirial ClickWrap™ solves 4 main business problems:
Authentication of consent or signing of the agreement
Document integrity verification with associated time stamping
Long-term archiving of the signed agreement and audit trail
Generation of a distribution package with legal value in case of litigation.
The collaboration between Commercio.Network and Namirial is strategic for the Cøsmos ecosystem.