CommercioSDK.Dart 2.1: the framework for developing apps to create a digital identity, sign with an electronic signature, and certify a document exchange.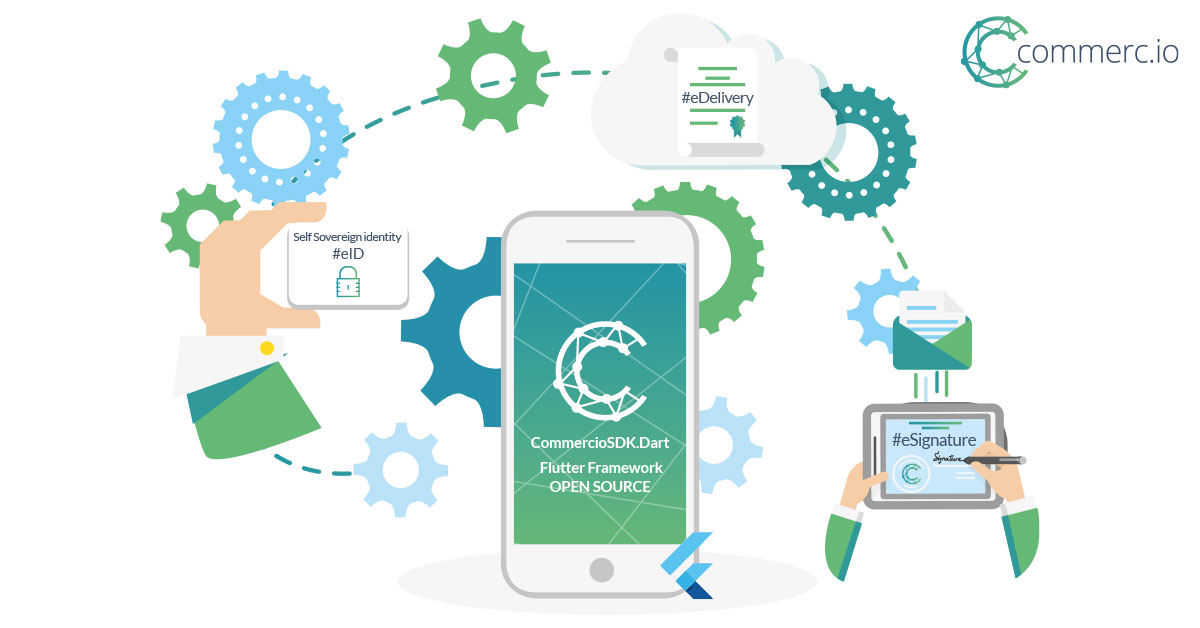 Commerc.io Srl has recently updated the Open Source version of the Dart Flutter framework that allows you to quickly create mobile apps able to take advantage of the three main perks of the digital transformation eIDAS:
Create a Self Sovereign identity (#eID);
Electronically sign a digital document (#eSignature);
Certify on the blockchain the exchange of documents (#eDelivery).
CommercioSDK.Dart allows you to create iOS and Android apps that comply with the European eIDAS principles and standards that state without leaving any doubt that no one can deny the validity of a document just because of its electronic nature. If you are a DART/ flutter developer join our Open Source development community on Commercio.network.