Breaking news: Commerc.io announces the launch of the C3 Cosmos Competence Center!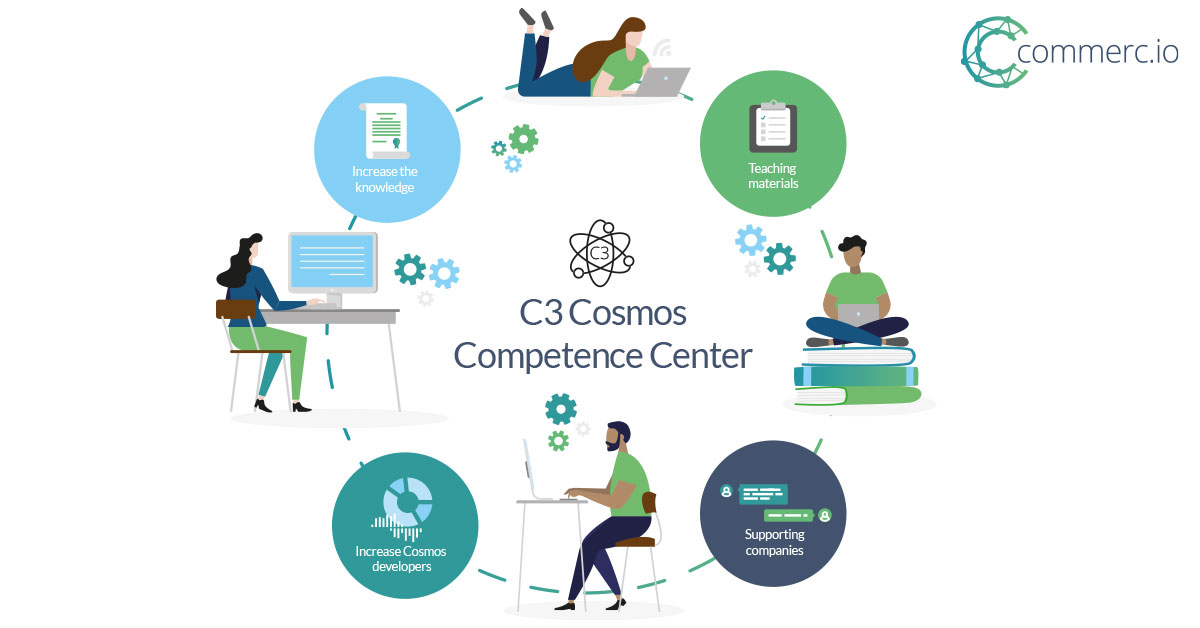 Commerc.io, with the support of the Interchain Foundation (interchain.io), announces the first worldwide support center for the Cosmos blockchain entirely dedicated to the corporate and public sector. The project has already started with creating the first center in the Veneto region that we now intend to extend on a worldwide scale.
The center will focus on 4 areas:
Developing Cosmos teaching materials.

Increase the pool of blockchain Cosmos developers.

Increase the knowledge of blockchain Cosmos in the enterprise world.

Supporting companies that want to adopt the Cosmos blockchain.
For more information, please visit the new website available at cosmosenterprise.org.